A lot of wonderful events this week: T – Market fashion festival, Pip – the dutch brand is here for it's first pop up shop, Goldstar Zappa Sound System Music Festival and "Another Look" – Restored European film festival.
T – Market winter
This time will be hosted by Kuli Alma, an institution of music, cultural, art functions, nightlife strong scene. the market will offer a Selection of fashion items and accessories young style, urban atmosphere, and kicking modern lifestyle. various of  unique mix of young designers, new and import brands. T-shirts, special sweatshirts, designer accessories and prints that match the spirit and style of the place. price range from 60 NIS – 650 NIS.
when: Fri january 23, 11-6pm | Sat january 24, 10-7pm
where: Kuli Alma – 10 Mikve Israel St. (גן החשמל)
Admission fee – 10 NIS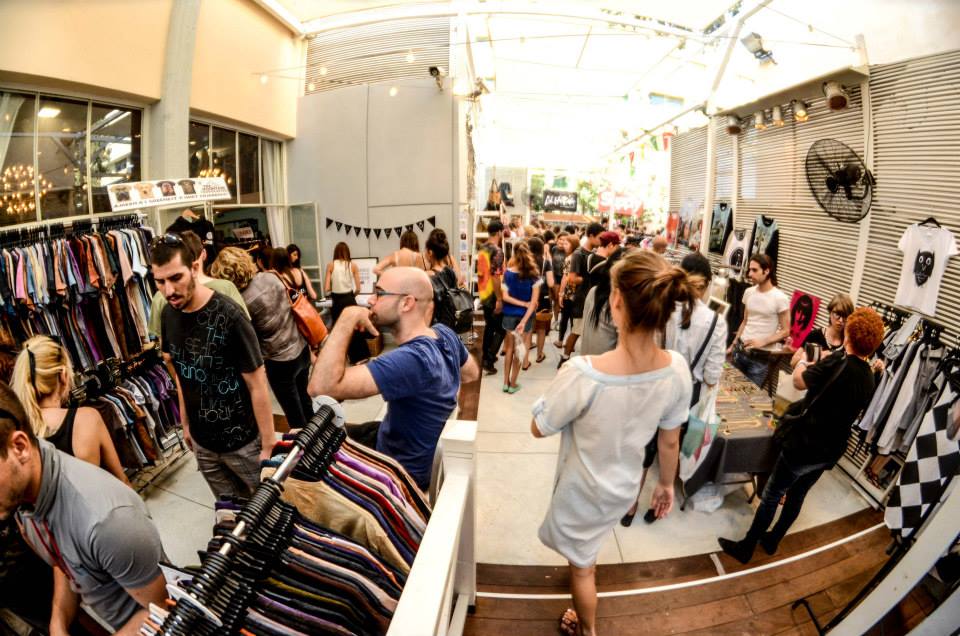 Pip – Pop up shop
For the first time, open on January 18 in Tel Aviv, for one month, a pop-up shop of the successful Dutch brand Pip. which will show some of the many products of the studio, all which are characterized by bursting colors and cheerful illustrations with the motto of the brand – design products for happy people. The store will sell porcelain serving including bowls, storage vessels, trays, teapots and cups, along with textiles – tablecloths, pillows, placemat fabric, paper napkins, towels and wallpaper.
when: until February 18
where: 55 Bugrashov St.
Goldstar Zappa Sound System – Music Festival
The Festival expects to increase special collaborations between israel's greatest music artists, including Avraham Tal and "hadag nachash", Balkan Beat Box and Dudu Tassa, Mosh Ben Ari hosts Aviv Geffen, Marina Maximilian hosts Keren Ann and Esther Rada, Shlomi Shaban hosts Shalom Hanoch and more.
When: January 20-24
Where: Hangar 11, Tel Aviv Port
price range: 129 NIS – 249 NIS
Tickets available here
Another Look – Restored European film festival
Is a unique  initiative aims to raise awareness of a classic European cinema and the necessary means to preserve it. The film festival of the European Union renovated and presented a restored copy in Tel Aviv, Jerusalem and Haifa Cinematheques. The festival will screen 12 films. 12 countries will present restored copies of notable films of the cinematic history of their country.
when: January 16-31
where: Tel Aviv Cinematheque, 2 Sprinzak St.