Eurovision song contest 2019 is coming soon to Tel Aviv, The semi-finals will be on 14 and 16 of May 2019 and the final on Saturday, the 18th of May 2019 in Tel Aviv Fairgrounds
Tel Aviv Fairgrounds also called Expo Tel Aviv (International Convention Center) – "Merkaz HaYeridim – Ganei HaTa'arucha" (Hebrew גני התערוכה – מרכז הירידים).
The Euro village is going to be in Charles Clore Park near the city centre/Jafa on the beach.
As we know from previous Eurovision events, it is recommended to book your accommodation as soon as possible and especially in Tel Aviv, which is, in general, a bit more expensive than other European cities (comparing for example to Lisbon 2018).
Expo Tel Aviv – International Convention Center 
Tel Aviv Fairgrounds, where the show supposed to be held, are located in the north-east of Tel Aviv, not very far from the city center, but still not easy to walk on foot.
If you want to stay in a walkable distance from the Fairgrounds, then good choices are the Tel Aviv university area, Bavli (בבלי) are or Yehuda Hamaccabi (יהודה המכבי) area. It is hard to find hotels in this area but you can find apartments booking.com, and hotels.com (both offer a great selection of private rooms and apartments in Tel Aviv, not just hotel rooms – and from our experience tend to be very reliable). Or use HomeAway which is a website for renting large flats (in Israel and all over Europe)
Public transportation on Saturday is usually off, but Tel Aviv Yafo municipality said there will be special buses and shuttles during Eurovision.
Tel Aviv doesn't have an underground/metro system, but the city center is walkable, and there are buses and taxis you can use.
Tel Aviv Fairgrounds are also very easy to get to by train. The closest station is "Tel Aviv University station".  Trains do not operate on Saturdays (in Israel, Saturday starts on Friday evening and end on Saturday evening) but do run almost 24hrs on weekdays (great for the Eurovision semi-finals). The train ride is only 1 to 3 stops from the center of Tel Aviv stations: Savidor Center (תחנת סבידור),  Hashaloma (השלום) and  Ha'Hagana (ההגנה).
This is also an easy solution if you decide to stay in cities outside of Tel Aviv, for example, the train station of the city of  Herzelia is only 7 minutes ride from the Tel-Aviv University and  Netanya (נתניה) is about  23 min away and Ramat-Gan (רמת גן) is close to Tel Aviv city center stations.
 Gay-friendly hotels in Tel Aviv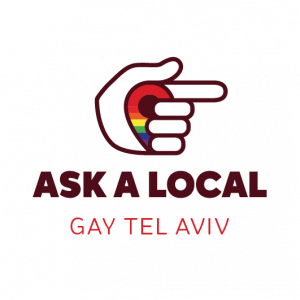 LGBT – Tel Aviv is a very gay-friendly city (considered to be the gay capital of the area and a popular gay destination in general), you will feel it in the streets, in the cafes and restaurants, and on the beaches (Hilton beach is especially known for being the 'official city gay beach). Hotels in Tel Aviv are very welcoming for gay couples,  and getting a room with one bed is not an issue at all.
There are no specific gay areas/streets in Tel Aviv as all of the city center is very gay friendly.
We are expecting the city center to be very festive, with a lot of gay/Eurovision fans in the week of Eurovision even if the Eurovision will be in Jerusalem.
Tel Aviv hotels and apartments by neighborhoods
Tel Aviv Centre and the neighboring areas, offer a variety of places for you to stay during your visit, and the Euro village is expected to be close to it.
Here is a short guide of the neighborhoods in Tel Aviv-Jaffa including our recommendations for hotels in each area:
Merkaz hair (Tel Aviv center)
Ajami (Jaffa)
We recommend comparing prices of hotels in various sites, by using  Hotelscombined there you can find also some good options.
As well we recommend looking for apartments here, here and here.
You can find more about hotels in Tel Aviv in the following posts:
What are the best seaside hotels in Tel Aviv?
Where are the best boutique hotels in central Tel Aviv?
What are the most expensive hotels in Tel Aviv?
Flights to Tel Aviv
There are so many options then we always compare by the comparison site:
Momondo – have all the direct flights.
Kayak – We like it, but doesn't have all the flights.
And there are Skyscanner, Opodo and some deal can be found in Expedia
Maps of Eurovision venue and the Eurovillage location
The Eurovision venue for the semi-finals and the final is Tel Aviv Fairgrounds also called Expo Tel Aviv (International Convention Center) – "Merkaz HaYeridim – Ganei HaTa'arucha" (גני התערוכה – מרכז הירידים).
The Eurovillage expected to be in Charles Clore Park near the city centre/Jafa on the beach:
Happy Eurovision for all of us.
---
Watch this space – We have been a Eurovision fan for a long time and we know Tel Aviv very well … a perfect combination for this year :) … we are going to update this website on Eurovision matters and about Tel Aviv then follow us on Facebook and Twitter.