Tel Aviv offers a variety of places for you to stay during your visit here, and finding the right place could take a while – that's what we are here for.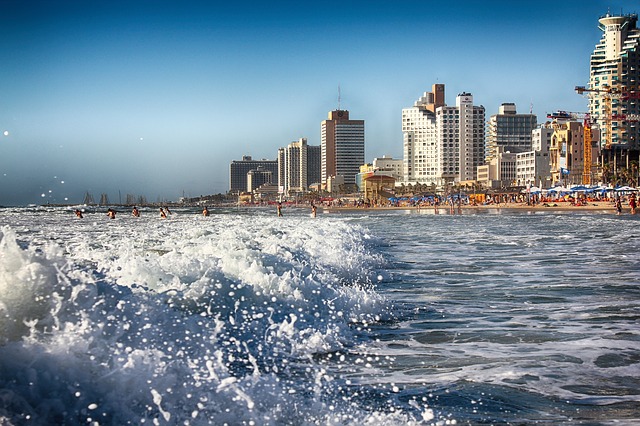 We'd be happy to help you find the best hotel, hostel or B&B that best suits what you're looking for, obviously taking pricing and location into consideration.
Feel free to ask us more specific questions via the Ask a Local app
Here, in the posts under the Accommodation category, you can find more general information concerning the things you should look out for when booking accommodation in Tel Aviv, and some useful tools to find the place for you:
Almost every hotel website writes that they have the best price … we recommend using the website hotel combined to compare the different websites, start to search by dates, and then by the hotel name.
Staying with locals in London
So you want to save money and live like a true local while experiencing something different from the normal hotels or hostels? Then try HomeStay.com the place to find locals you can stay within London and across the globe.
Flats and Services Apartments in Tel Aviv
The hotels in Tel Aviv can be pretty expensive than a great option for families traveling with children and staying more than a couple of days is to find yourself a flat or serviced apartment, this may be cheaper than a couple of hotel rooms, will give you that second home feeling and will include a kitchen where you can cook your own food.
Plum Guide is a great website for the more expensive and luxury apartments.
HomeAway is a site with over 70,000 houses all over the globe with many interesting options in Tel Aviv.
It's also a great site for renting large flats for families all over Europe.
Airbnb is probably the world's largest and best known for short and medium-term flat and serviced apartment rental, although don't expect to find anything particularly cheap in Central Tel Aviv. Prices are close to those of hotels in the area, if you do find something that looks very cheap, be sure to check out the reviews, to make sure it is real, unfortunately, there are a lot of fake properties on the site, and no matter what you choose, make sure to always only pay via the site and not via a third-party.
Booking.com also has a nice range of flats for short-term rent in Tel Aviv and you can read reviews before booking.
Hotels.com has a range of flats for short-term rent in Tel Aviv ordered by distance from the center of town.
Always remember to read the reviews, check the location, and do some research before booking your flat or serviced apartment in Tel Aviv.
We wrote about neighborhoods in Tel Aviv and in every neighborhood guide we add our recommendations for hotels in this area as you can find here:
Merkaz hair (Tel Aviv center)
Ajami (Jaffa)
As well please find more about hotels in Tel Aviv in the following posts:
What are the best seaside hotels in Tel Aviv?
Where are the best boutique hotels in central Tel Aviv?