Welcome to the beating heart of Tel Aviv – Merkaz hair neighborhood. home of Tel Aviv Museum of Art, the Israeli Opera, and the municipal library.
Merkaz Hair is bordered by Park Tzameret, Montefiore, Nahalat Yitzhak, HaKirya, Kikar Hamedina, Kerem HaTeimanim, Lev HaIr, and Tzafon Yashan.
This neighborhood has lots of squares (Rabin, Dizengoff, and Masaryk) and great boulevards (Chen, Ben Gurion, and King Saul).
Merkaz hair is an excellent place to experience the city's unique rhythm and lifestyle, the marina, with great beaches and sun most of the year and rich nightlife. with many coffees and restaurants, museums and galleries, shops, bars, and Bauhaus architecture, Merkaz hair is an urban, vibrant neighborhood with so many options and attractions.

Recommended places:
Food:
Brasserie – 70 Ibn Gvirol st.
Giraffe noodle bar – 49 Ibn Gvirol st.
Meat Bar – 52 Chen boulevard
Shine Cafe – 38 Shlomo Hamelech st.
Shopping:
Dizengoff shopping Center – Dizengoff st.
Dizengoff street – boutique and designer shops, Designer Bridal Shops, Handmade Crafts, and more.
Masaryk square – young designer's boutiques.
Nightlife:
Molly Bloom's Irish bar – 2 Mendeli st.
Ismi Salma club – 98 Dizengoff st.
La Otra mexican bar – 66 Hayarkon st.
Dizzy – Tapas bar – 121 Dizengoff st.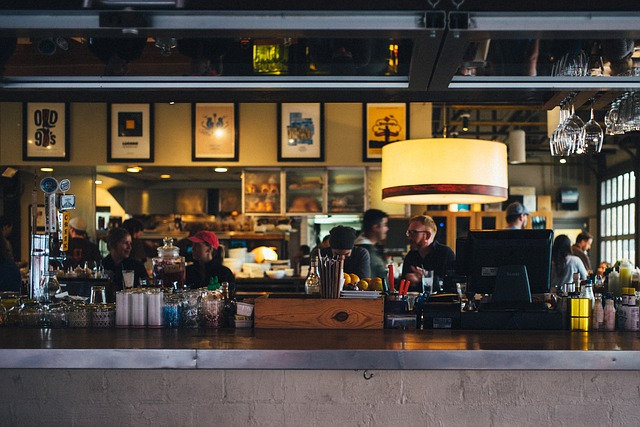 Culture:
Habima Theater complex – National Theater and the philharmonic orchestra.
Modern museum of art – 27 King Saul boulevard
Israeli Opera – 19 King Saul boulevard.
Municipal public library – Bait Ariela – 25 King Saul boulevard
Hotels:
5-star hotels
Dan – 99 Hayarkon st. Compare prices here
Sheraton – 115 Hayarkon st. Compare prices here
4-star hotel
Prima – 105 Hayarkon st. Compare prices here
3-star hotel
Gilgal Hotel – 7 Ness Ziona st. Compare prices here
If you have any recommendations of places, tips, pictures you took, or anything you want to share on our Tel Aviv's neighborhood guide, write to us and share your local knowledge!
Next on Tel Aviv's neighborhood guide – Kerem Hateimanim.
stay tuned.