Welcome to the Yemenite vineyard (Kerem Hateimanim).
this tiny neighborhood located beyond the Carmel market,
originally founded in the 1930s by immigrants from Yemen (therefore her name). since then it became discovered by bohemian Tel Avivians looking for inexpensive houses. even though many of the buildings are nicely renovated and influence by the artsy crowd, the neighborhood is still populated by old-timers and hasn't lost its authenticity. it is full of charming and quaint, like a village.
If you are looking for spicy Yemenite food in a homey atmosphere, there are plenty of restaurants to try, Carmel market for fresh ingredients, clothes, flowers, and many more, street art, bike rides in the small streets, and enjoy the peace and quiet.
Recommended places in Kerem Hateimanim area
food
Hamitbahon – Jewish home food – 18 Rabi Akiva st.
Maganda – Yemen traditional cuisine – 26 Rabi Meir st.
Aziza – Surian traditional cuisine – 4 Malan st.
Yom Tov coffee shop – 30 Yom Tov st.
Shlomo & Doron – the best hummus – 29 Yishun st.
Shimon restaurant – for best traditional soups – 28 Icha Kapach st.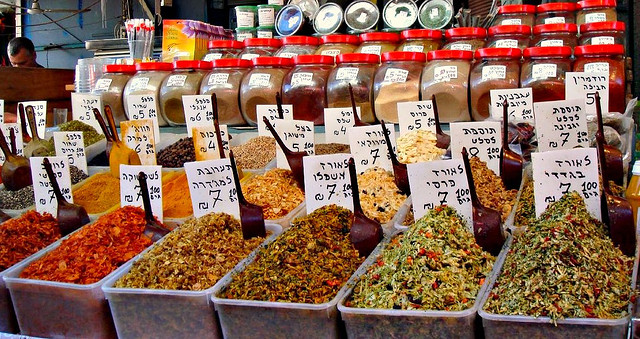 Nightlife
Norman bar – 8 Hilel Hazaken St.
Haminzar bar – 19 gadera st.
Shopping
Mike bike – 11 Rabi Akiva st.
Salon Berlin – secondhand designer clothes & bar – 15 Israel Nagara st.
Shlomit Ofir – designer clothes and jewelry – 10 Hillel Hazaken st.
The Chinese grocery – 48 Hakovshim st.
Culture
Arts and craft market – every Tuesday and Friday on Nahalat Binyamin st.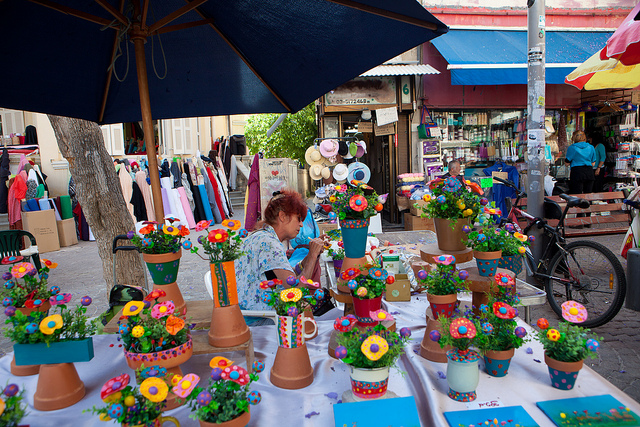 Hotels
3 star
Kerem Hateimanim Apartments – 16 Najara St. Compare prices here
Peer Boutique Hotel – 11 Yishkan st. Compare prices here
4 star
Brown TLV Urban Hotel – 25 Kalisher st. compare prices here
Savoy Sea Side Hotel – 5 Geula st. compare prices here
If you have any recommendations of places, tips, pictures you took, or anything you want to share on our Tel Aviv's neighborhood guide, write to us and share your local knowledge!
Next on Tel Aviv's neighbourhood guide – Neve Tzedek. stay tuned.