Lev Hair is bordered by Florentin, Shabazi, Shapira, HaRakevet, HaKirya, Neve Tzedek, Kerem HaTeimanim, Merkaz Hair, Neve Sha'anan, and Montefiore.
Lev hair is the heart of Tel Aviv, the most vibrant area, packed with things to do and see, Take a tour with over 4,000 Bauhaus-style buildings that named the city "The White City".
Rothschild Boulevard, with tree-shaded paths full of people and bicycles, benches for gathering places and startup employees get their caffeine on their way to work at espresso stands. Habima Square is home to cultural institutions like the Habima National Theater, Sheinkin Street, a home for artists bohemian scene among the Hasidic community, You can find upscale boutiques, cafes and restaurants. Carmel Market, the largest outdoor market selling everything from toiletries and delicatessens. Achad Ha'am street, the most architecturally eclectic and historically interesting. Tech atmosphere among urban style.
Lev hair area is dynamic 24 hours a day. You can find things to do every hour of the day. At night all bars and restaurants are open late and a lot of people hang on the streets.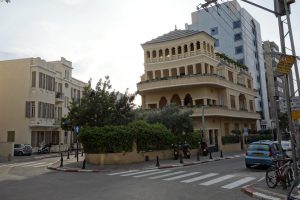 Recommended places:

Food
Cafe Noir – best schnitzel dish – 43 Ahad Haam st.
Rothschild 12 bar – located on 12 Rothschild st. at day, great food. at night, performances, concerts and excellent drinks.
Tony Vespa – pizzeria open all day and night – 140 Rothschild st.
Attractions
Habima National Theater – Habima square
Meir Park – bench lined, tree-shaded paths, playground and a great spot for dogs. King George st.
Carmel Market – Carmel St.
Albert square  – Pagoda house – a magical place- 43 Montefiore st.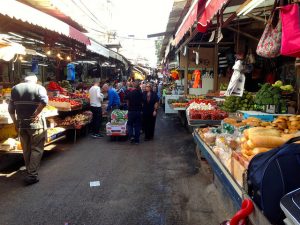 Boutique Hotels
Hotel Montefiore – Hotel & great breakfasts. 36 Montefiore st.
Hotel Rothschild 22 – 22 Rothschild st.
Townhouse Tel Aviv Boutique Hotel– by Zvieli Hotels – 32 Yavne st.
Hotel B Berdichevsky – Hotel & Bar – 14 Berdyczewski St.
The Diaghilev – Live Art Boutique Hotel – 56 Mazeh st.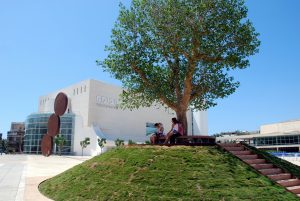 If you have any recommendations of places, tips, pictures you took or anything you want to share on our Tel Aviv's neighborhood guide, write to us and share your local knowledge! 
Next on Tel Aviv's neighborhood guide – The old north (Tzafon yashan) – stay tune.